Key Features of EzeeBooks
Look no further than EzeeBooks. Our comprehensive ERP solution is tailored specifically for small and medium-sized businesses in UAE. With features such as financial management, inventory management, sales and customer management, human resources and payroll management, project management, supply chain management, reporting and analytics, and much more, you can streamline your operations, improve efficiency and make data-driven decisions. Don't just take our word for it, request a demo now and see for yourself!
Financial Management
Accounting: Manage your finances with ease, track income and expenses, and generate financial reports.
Banking: Connect your bank accounts and reconcile transactions easily.
Budgets: Set and track budgets, and manage expenses and revenue efficiently.
Project Management
Project Management: Manage projects, tasks, and workflows, ensuring timely completion and delivery Reports.
Accounts: Generate comprehensive reports for accounting purposes.
HR: Track employee information and generate reports for HR purposes.
Payroll: Calculate and generate payroll reports.
Integration Channels
Zoom Meeting: Conduct online meetings with your team or clients.
Telegram: Integrate with Telegram to receive real-time notifications and alerts.
Twilio: Integrate with Twilio to send SMS messages to your customers.
Slack: Integrate with Slack to streamline team communication and collaboration.
Customer Relationship Management (CRM)
Customers: Keep track of customer information, interactions, and preferences.
Vendors: Manage vendor relationships, invoices, and payments.
Clients: Keep track of clients, projects, and billing.
Human Resource Management (HRM)
HRM: Manage employee information, leave requests, and recruitment processes.
Payroll: Calculate and manage payroll for your employees.
Leaves: Keep track of employee leave requests and balances.
Other Features
POS System: Sell products or services directly through the software.
Payments: Support for various payment gateways such as Stripe, PayPal, and Razorpay.
Access Management: Manage access and permissions to your software, ensuring data security and privacy.
Support: Access a range of support resources, including user guides, tutorials, and help articles.
Multi-Currency: Manage transactions in different currencies, making it easy to do business globally.
VAT Summary: Generate VAT summary reports for tax purposes.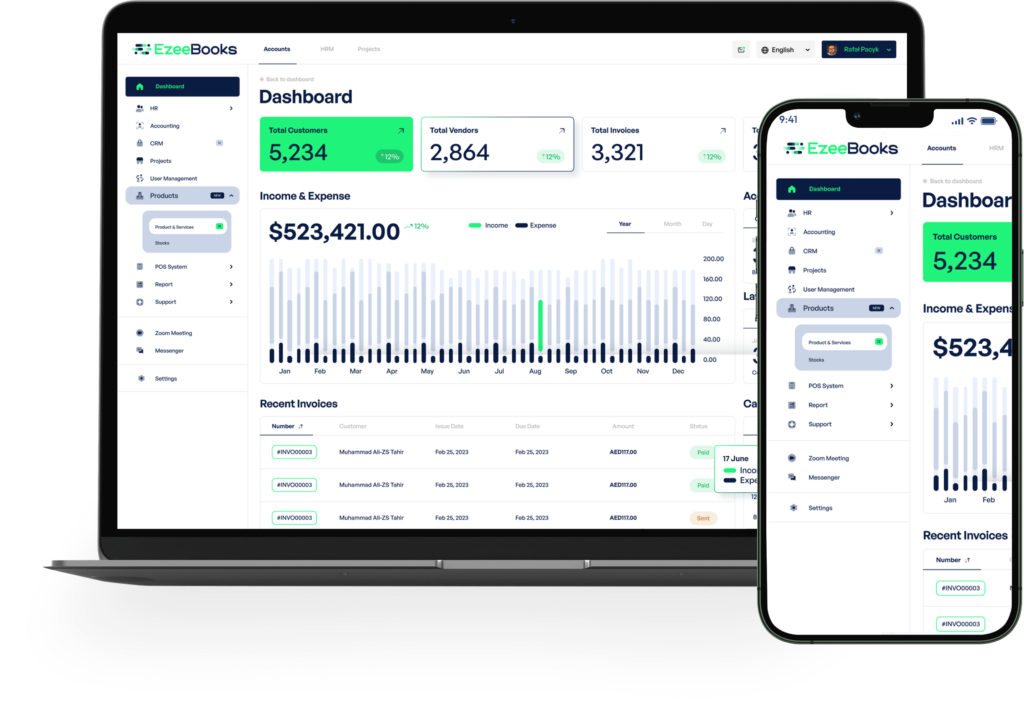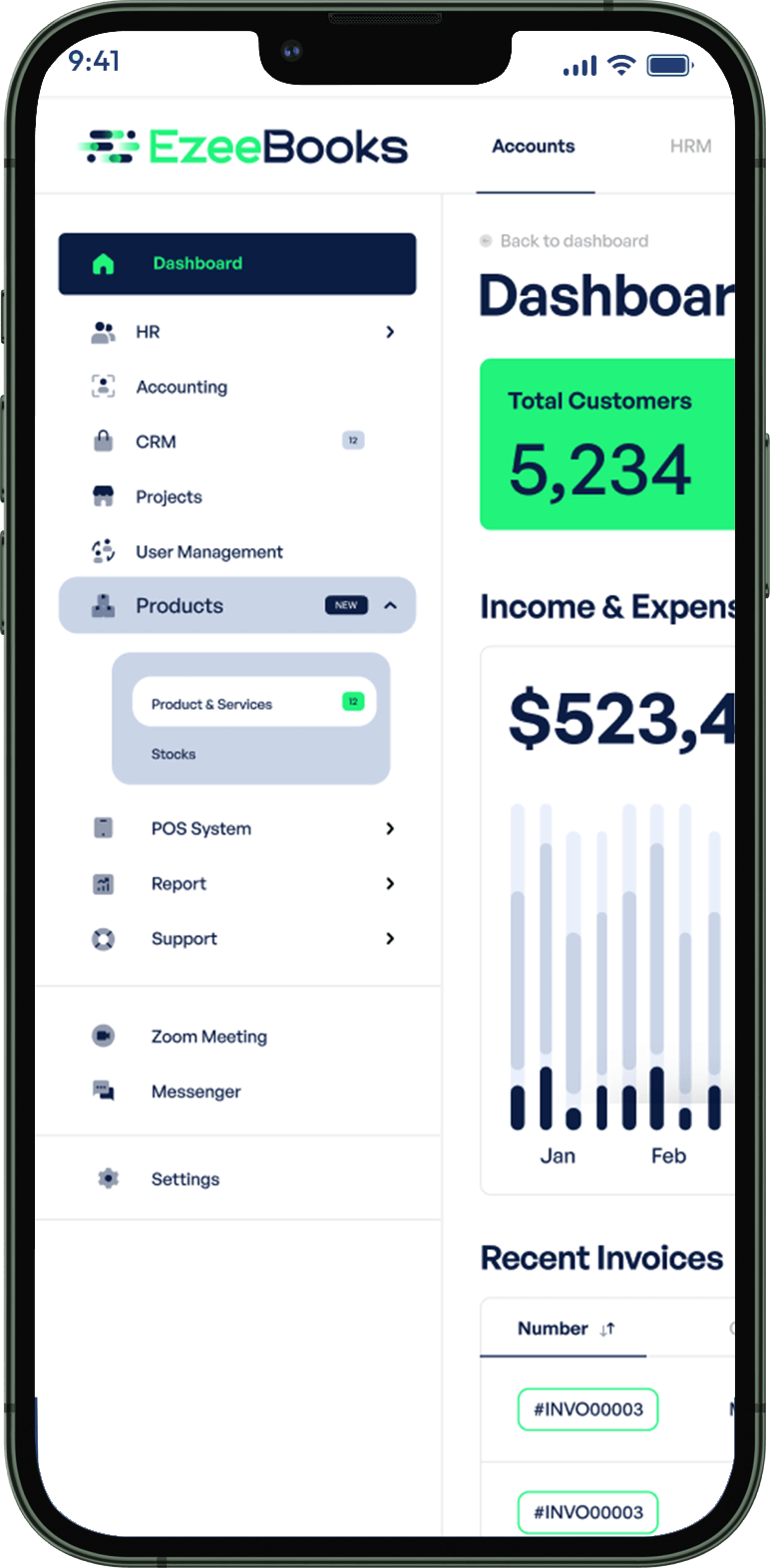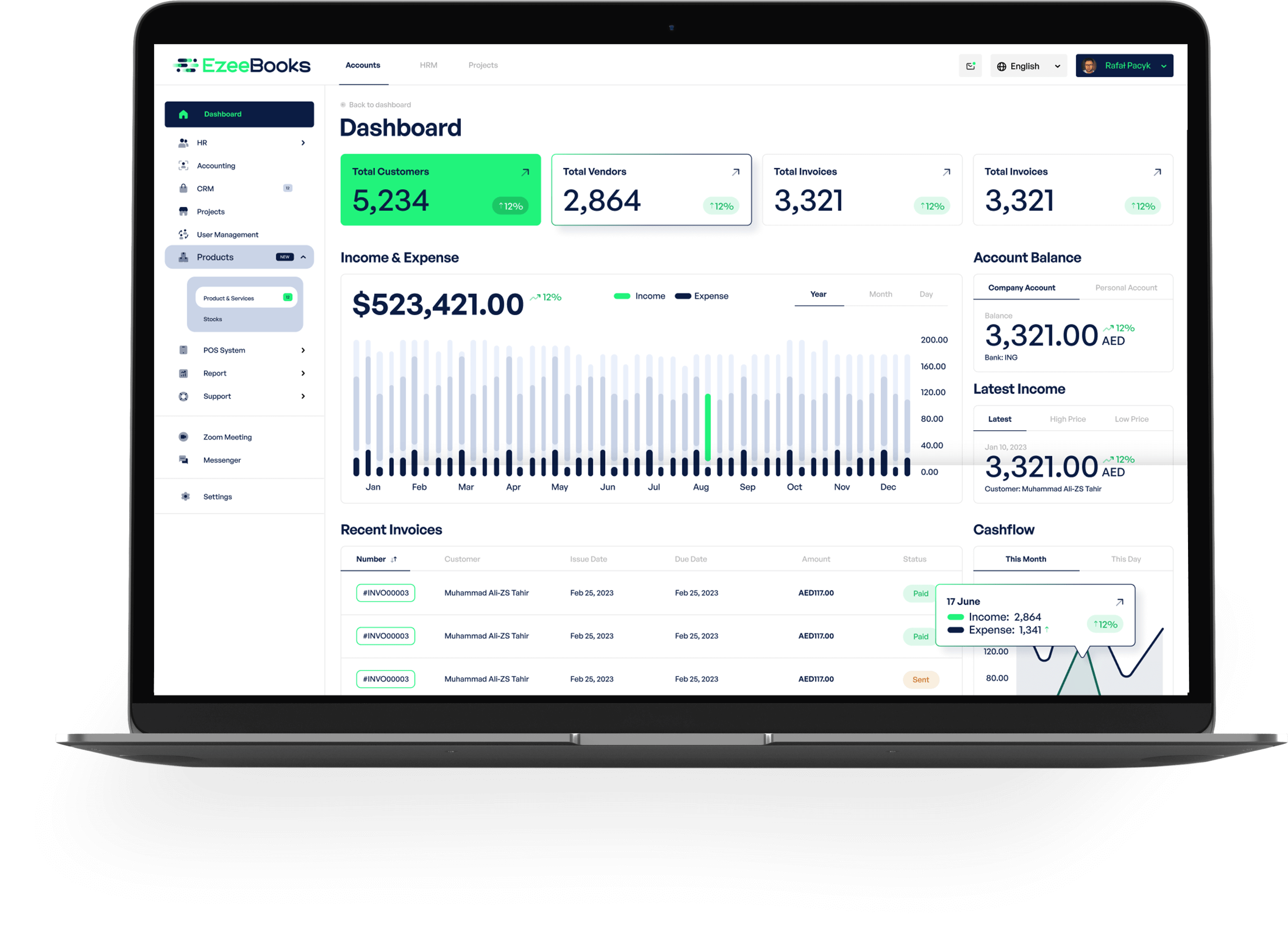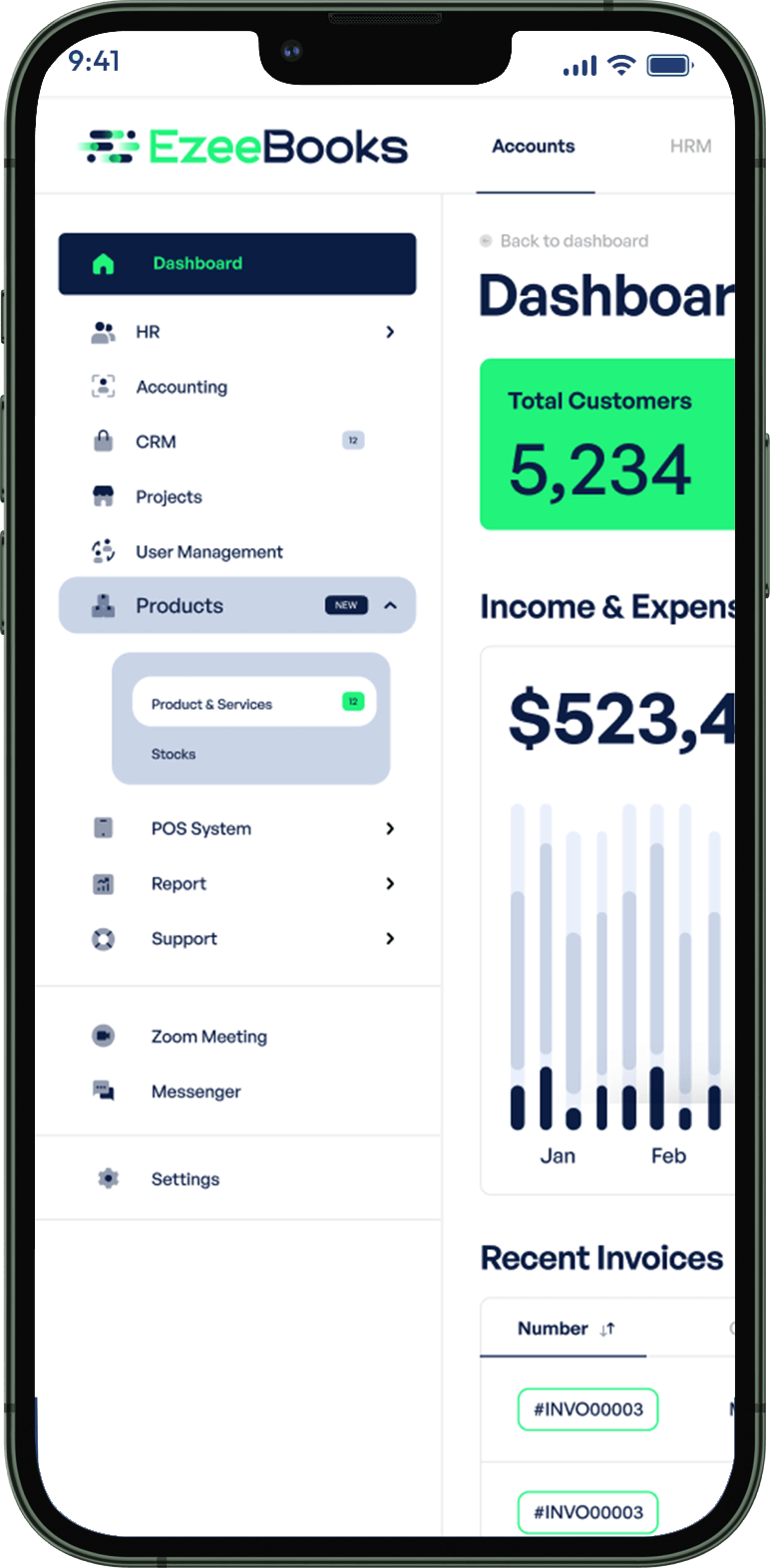 Our comprehensive ERP solution is tailored specifically for small and medium-sized businesses in UAE.